Plural Healthcare is a mental health resource for you and your loved ones. We provide therapy and intensive outpatient care (IOP) in the St. Louis area. And if you're dealing with depression, anxiety, PTSD, trauma, or other serious mental health challenges that stop you from living a meaningful life, our IOP programs can help.
Let's Take the Next Steps Together
We understand taking the first step is difficult. There is no shame or guilt in asking for help or more information. We are here to support you in any way we can. If you're looking to see if IOP treatment is right for you, or just want more information, contact us now:
At Plural Healthcare, you are the center of care, with our treatment team members advocating for you. You are the main participant — the "protagonist" of the story. And our team is here to make sure you're given all the tools needed to reach your goals:
Group Support For Your Mental Health
When we're at our most difficult points, it's OK to seek out the support of others. Together we're stronger. Being a part of a supportive group can provide you strength, courage, and insight no matter what challenges you're going through.
Individuals in IOP groups face various struggles, such as:
Major Depression
Crippling Anxiety
Past Trauma
Current Life Crisis
Post-Traumatic Stress Disorder
Substance Use Disorder (as a secondary diagnosis)
No one should have to face any of these challenges by themselves. It's not just about what a mental health provider can do for you. It's also about how regular people – who are struggling with similar problems – can help each other along to a more peaceful place.
Being in a group lets you hear feedback from others – and gain a new perspective. You'll have the opportunity to hear the stories of others. By hearing how someone reacts to their own situation, it's likely you'll gain insight about your situation too. And you may discover new things about yourself, your mindset, or behavior patterns that you couldn't see before.
At first, being in a group may not seem ideal to some people, especially those with social anxiety. But keep in mind that your group will be led by a trained therapist. They'll be there to lead the group and to support you every step of the way.
Group sessions are 3 hours each, and are typically 3 days per week in the evenings. We keep our groups fairly small – anywhere from 4-10 individuals. This ensures the group therapy is effective, yet it doesn't overwhelm our group participants.
Get Help From A Clinical Team That Cares
Our program providers have 30+ years' experience treating just about every condition that has been known to hold someone back from reaching their potential. You can be assured that nothing will be overlooked or misunderstood.
Therapist, Dr. Gary Becker, has a wealth of experience treating those who have had past trauma or who are currently experiencing symptoms of PTSD. He provided counseling for employees at Boeing, worked as a staff therapist for Anheuser Busch, and has also treated many veterans and first responders.
Finding the right care for your mental health is important. We're here to help you find a therapist, psychiatrist, support group or other resources you need. Reach out today:
The IOP Treatment Plan: Your Blueprint for Success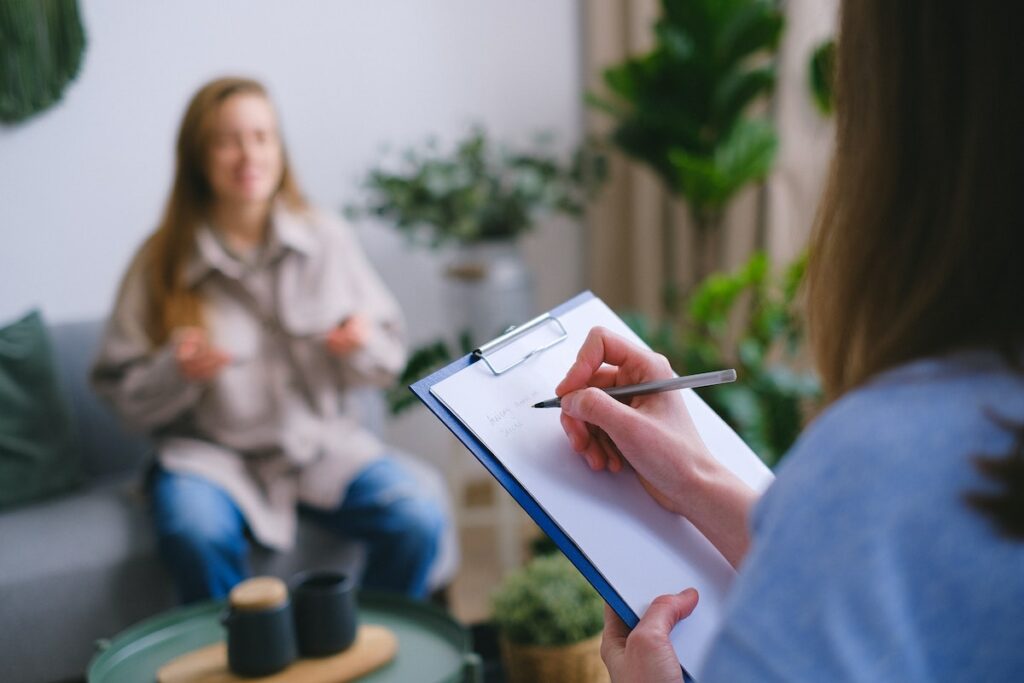 At Plural Healthcare, our approach is customized to your specific needs and wants. When you come into our program, we'll ask you: What do you want right now? At this moment in your life, what do you want to see improved? There are no right or wrong answers. This is about you and what feels most important to you.
We use your input to create a "blueprint for treatment" – what the treatment team uses to help guide you to a better place in your life. This plan is highly structured and divided up into parts. The first part is filled out by you upon admission into the program. The second part is filled out by the therapist and coordinator after collaboration with the psychiatrist (medical director).
IOP Treatment Plan Structure and Process
When you're admitted into the program, you'll fill out:
Your stated goals that we can help you achieve
Problems you are facing (there will be options to circle)
Your strengths, which will help you achieve your goals
Barriers that you think might get in the way
Again, there are no right or wrong answers here. In fact, the answers may change in the middle of treatment. That's great. It means you're growing. The important thing is to just keep moving forward.
After you attend your first week of group sessions, you'll have a one-on-one (psychosocial assessment) with the therapist. This will allow the therapist to get acquainted with you, determine where you're at, and see how to get you to where you want to go.
Your therapist will then then meet with the psychiatrist and care coordinator to fill out the second part of the treatment plan:
Goals (could be from 1-3 goals)
Objectives (steps to achieve the goal)
Interventions (what the therapist needs to do)
Your treatment team will also meet bi-weekly to monitor your progress, assess needs, and change goals if needed. In other words, we're constantly looking to see how we can best support you. Reach out to the team at Plural Healthcare and find out more about how we can put an actionable plan in place to help you reach your goals:
Individual Therapist and Psychiatrist Visits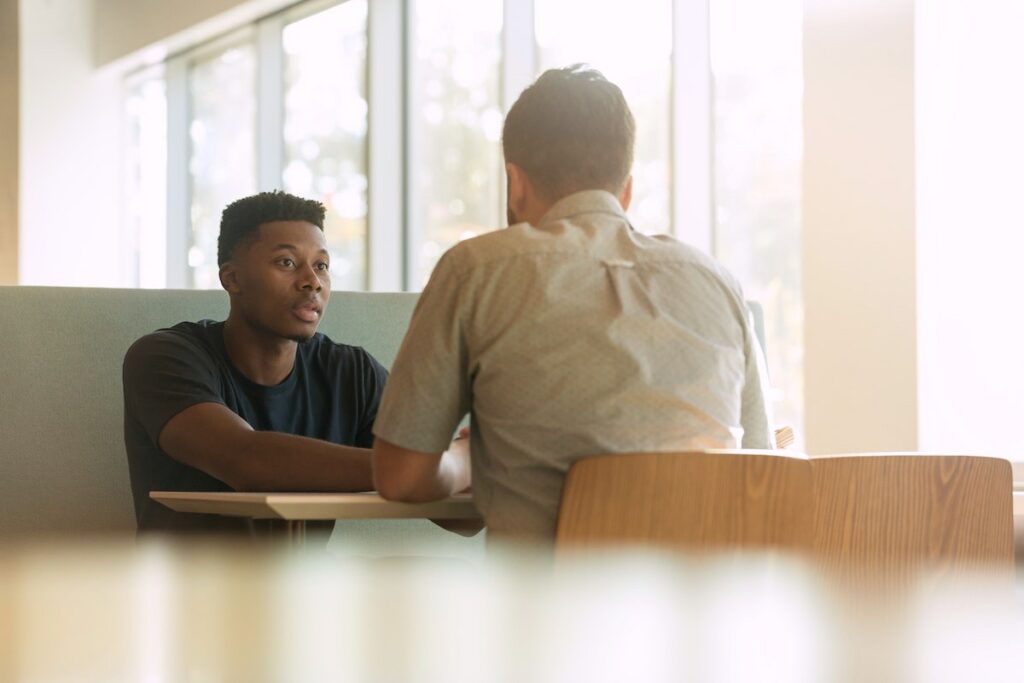 Most of the treatment will take place in a group setting – typically 3 hours per day and 3 days per week. So you, the therapist, and others in group will be have lots of time together to work on your treatment goals.
Additionally, you'll have the option of one-on-one visits with either our therapist or your own therapist (if you are already seeing one). This gives you a chance to reflect with the counselor individually on topics covered in group, and discover how they might apply to our own situation.
It's also critical that your therapy works alongside the medications prescribed by your psychiatrist. With intensive outpatient treatment, medication alone may not be enough you to a better place. Therapy alone might not either, in some cases. And it sometimes requires a dual approach, combined with your own efforts.
Under normal circumstances, visits with the psychiatrist for medication management will occur once every week or bi-weekly. Although this depends on where you're at. Sometimes an IOP member may find themselves mentally in a severe place (also known as "decompensation"). This is not a common occurrence, but we'll make arrangements for immediate visits with one of our clinical providers during business hours if an IOP member needs it.
Your doctor will always be involved in the treatment plan and treatment updates. This ensures that every time you come back for med evaluation, your IOP treatment doesn't skip a beat. It's meant to be a "flow of care" throughout, regardless of which provider you are seeing and for the particular purpose.
If you feel that you can personally benefit from the level of care provided from our IOP program, reach out to our team today and we'll get you scheduled for a full evaluation.