We are proud to announce that Plural Healthcare is CARF accredited. CARF is an independent nonprofit that sets quality standards for mental health organizations. And our intensive outpatient program has received the highest level of CARF certification.
What does this mean for you?
The short version is that…
You can be even more confident that you (or your loved ones) will receive the best care possible here at Plural Healthcare.
But that's just the start. In this post, we'll walk through why CARF matters to you… what being accredited really means… and how it impacts the care you'll receive in our IOP programs.
Who Is CARF? And Why Do They Matter?
CARF International is an independent, nonprofit organization that's been around since 1966. They set (and verify) quality standards for a wide range of human services – such as mental healthcare, behavioral health treatment, and community programs. CARF currently accredits more than 65,000 programs and services. And more than 15 million people receive care each year from CARF accredited providers.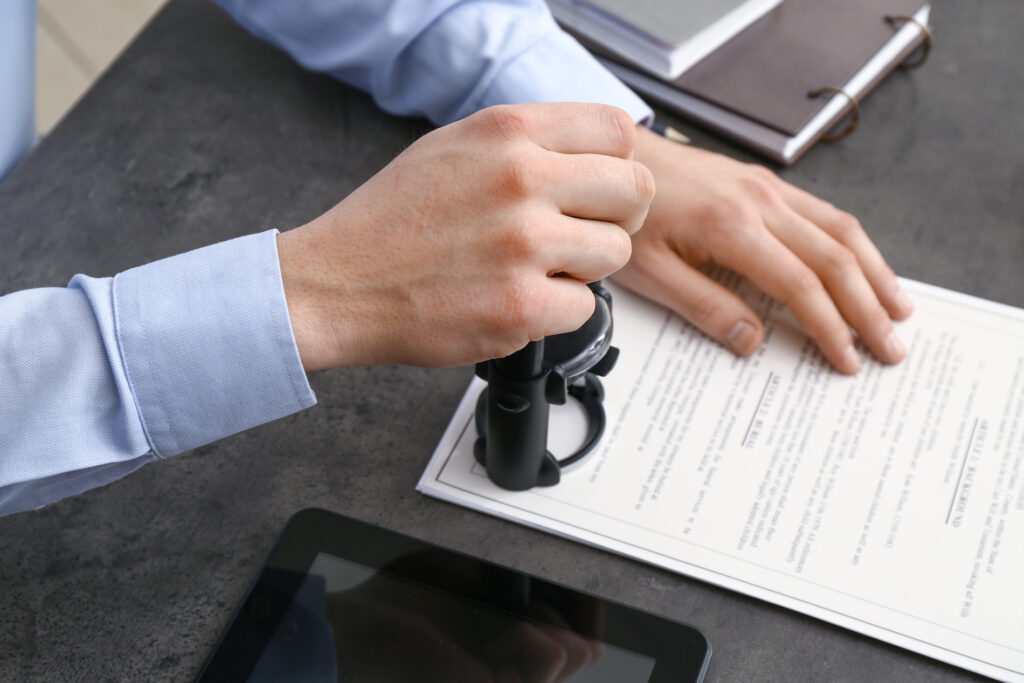 This is important because not all mental health providers are created equal. As with anything, you can find a wide range in terms of quality. Many providers are excellent. But some are not.
Recent investigations by The New York Times, Wall Street Journal, and The Independent exposed some unaccredited counseling programs for straight-up "exploiting" the mentally ill. Companies were charging huge fees while their so-called treatment only "exacerbated people's issues."
Thankfully, genuine mental help is out there. And the majority of organizations do work hard to provide quality care to their clients. But you need to do your research.
How to Find Quality Mental Health Care
When seeking help for depression, anxiety, trauma, PTSD, or other serious challenges…
Look for providers that have good reviews, clearly explain their treatment process, hire qualified staff, and are open about their financial costs.
Check for professional licenses such as LPC (Licensed Professional Counselor) or LCSW (Licensed Clinical Social Worker) that show you're working with a qualified clinician.
And for more intensive treatment options such as IOP, see if the organization has received the seal of approval from a 3rd-party accreditor like CARF. CARF thoroughly audits all mental health providers they certify and helps guarantee a high standard of care.
Now, there are other recognized accreditation bodies besides CARF (like Joint Commission and COA). But we chose to work with CARF because…
CARF's Values Align With the Values of Plural Healthcare
Just like us, CARF believes in a person-centered focus. That all people deserve dignity and respect. That clients should have a voice in their own care and have control over their own treatment decisions.
Just like us, CARF believes in aspiring to excellence. That we can always get better. That we should proactively work to improve every aspect of our care.
And above all…
CARF, like us, believes these values are not abstract ideals. They are to be expressed through tangible policies, plans, and ACTION.
Actions like…
Personalizing our treatment for every client… making sure they get the right care for their unique circumstances.
Reevaluating those custom plans every single week as a team… and adjusting our care as needed.
Hiring exceptional therapists who have years of experience helping people in intensive outpatient programs.
Turning away clients who aren't a fit for our programs… even if it costs us in the short term.
Referring clients to other providers if necessary and making sure they're cared for even after discharge.
Investing in training for our therapists and other staff.
Asking for honest feedback from our clients, staff, and other stakeholders… and following through on their recommendations.
The more we looked into CARF, the more we could see they were a good fit for us. And we knew their standards would help us further improve and refine our IOP. In other words…
Working with CARF would be more than just getting a "seal of approval." CARF would also be a valuable, long-term partner in our mission.
The Accreditation Process: What Does It Take to Become CARF Accredited?
Achieving accreditation is not easy. CARF reviews every program with detailed audits, site visits, and by collecting information from staff, clients, and community stakeholders. Preparing for the application process alone takes months of work. And CARF performs ongoing audits to ensure the organization maintains quality over time.
There are a lot of individual items CARF looks for when evaluating a program. But they can be roughly classified under 3 major requirements for CARF accreditation:
1. CARF Wants to See Plans and Policies for Every Aspect of Operations
Their job is to ensure nothing important get overlooked. And they want to see detailed documentation for, well, pretty much everything. (Or to be exact, there were 1437 specific items CARF evaluated us on.)
This doesn't just cover obvious things like how our treatment program works or how we run our IOP groups. Their requirements cover areas like risk management, staff and hiring, health and safety, financial sustainability, technology, protection of personal health information, and much, much more.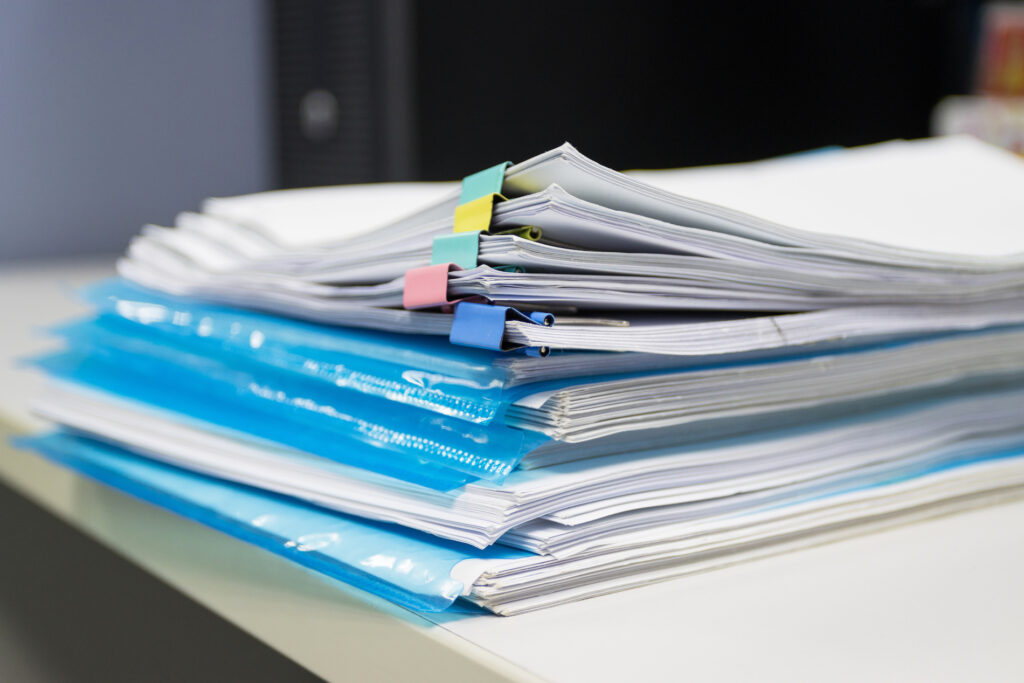 At Plural Healthcare, we have over 110 different policies and plans in place. That may sound like a lot. (And it is!) But this is your mental health we're talking about. And our goal is to guarantee the absolute best care possible.
2. CARF Wants to See Those Plans and Policies Are Followed
Anyone can put together some nice sounding documents. There are even boilerplate templates online that you can just copy and paste from. The real work is actually doing what you say you're doing.
CARF spends a lot of time evaluating this during the accreditation process. They review your meeting minutes, reports, clinical data, and more. They interview your staff and even some of your clients. They make sure you know your policies inside and out… and that you are following through on every one of them.
For example, one of our policies is to have a weekly meeting with our treatment team. These meetings allow us to adjust our care and IOP curriculum in realtime. And they identify specific issues that need extra attention. In the meeting, the therapists and clinical director go through each client and discuss:
Current symptoms and challenges.
Observations from individual and group therapy sessions.
Any needed adjustments to the client's treatment plan.
Specific interventions to help the client meet their treatment goals.
Now, everything that's supposed to happen for these weekly review meetings is documented in our official policies. But that wasn't enough for CARF. They also reviewed minutes from several of these meetings. And they spoke directly with our lead therapist and clinical director about how we manage our IOP treatment.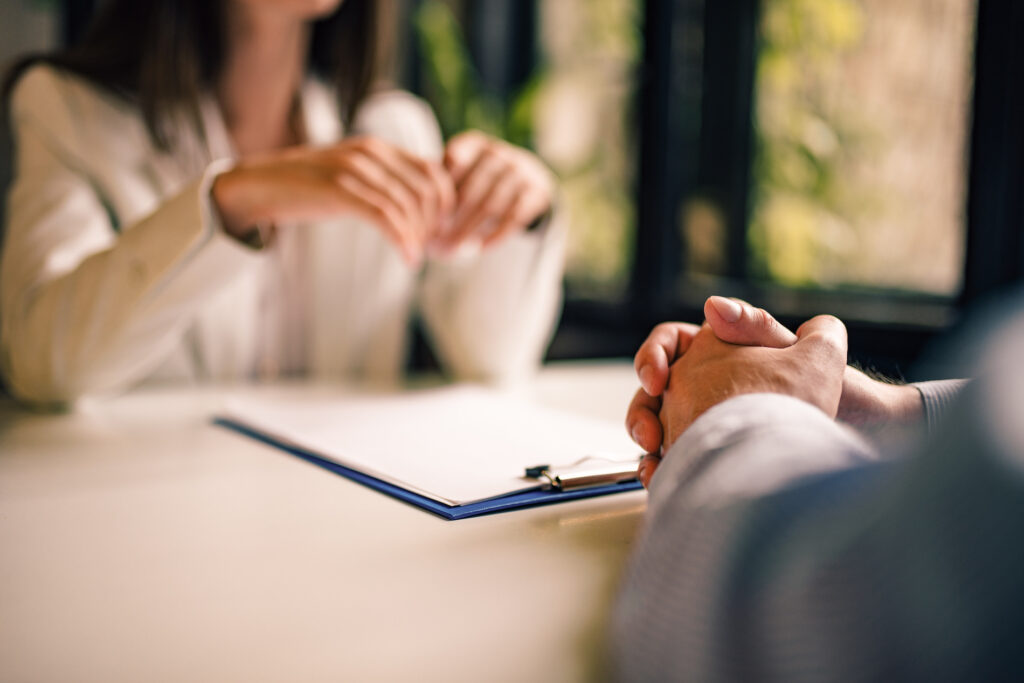 And this is only one example too. As part of the application process, CARF performed a complete, 3-day survey with us. Their surveyor interviewed our key staff (such as the CEO, Clinical Director, and Lead Therapist). And together, we walked through every aspect of our operations to show we were doing exactly what we said we would be doing.
3. CARF Wants to See Improvement and Growth
No organization is 100% perfect. There are always ways to provide even better care, expand access to our programs, or to run operations more smoothly. That's why CARF wants to see:
Specific goals for improvement,
A clear plan to achieve those goals,
And measurable data for tracking progress.
Here's one goal from our 2023 performance plan: We want to see a 30% improvement in our clients' clinical scores (from intake to discharge).
Clinical assessments are one way we track the effectiveness of our programs. We have each client take the PHQ-9 and GAD-7 quizzes on a weekly basis to get objective, numeric values for their depression and anxiety levels. If we see a steady decline in these values, that indicates progress in our clients' healing.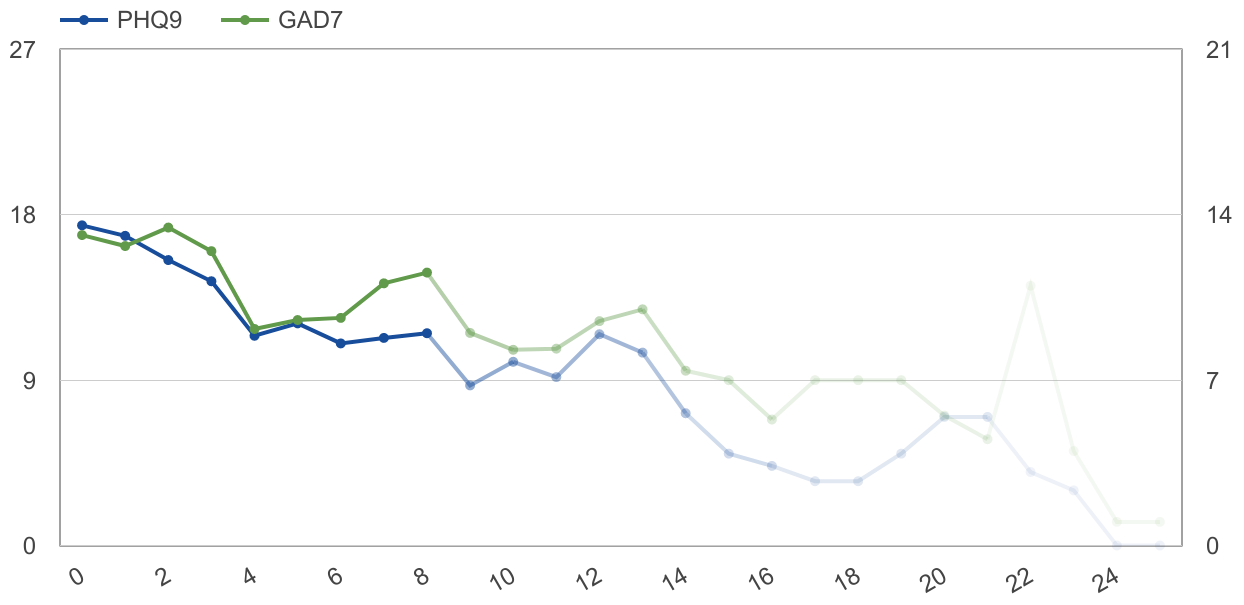 Results for 2023 are incomplete. But as you can see from the table below, our clients are seeing significant improvements in anxiety and depression levels. And we're on track to hit our performance goal based on Q1.
| | | | |
| --- | --- | --- | --- |
| Score | Intake | Discharge | Change |
| PHQ-9 | 16.8 | 11.0 | -34% |
| GAD-7 | 12.4 | 7.6 | -39% |
This is just one of the many areas we're looking to improve in 2023. If you want to view our full performance plan, you can access it from our stakeholder page.
OK, now that we've covered what CARF is about, let's talk about you.
How Does CARF Accreditation Benefit You?
There are many direct benefits to you from Plural Healthcare being a CARF accredited provider:
Greater Confidence: If you're going through a tough time with your mental health, we want you to have confidence that you're going to get the care you need. Sure, we're more than happy to tell you about our programs. But we might be a little biased. 😉 So now you also can rely on CARF's independent, unbiased evaluation of our services.
Better Outcomes: CARF's standards exist to ensure you (or your loved ones) receive quality care. This means helping you turn your situation around fast and start healing from depression, anxiety, trauma, or other mental health challenges. And it means that you have a positive experience from start to finish (and beyond). We track these outcomes on a continuous basis – through clinical score data, observations from the treatment staff, and satisfaction surveys from clients.
In Network With Your Insurance: Although we were already in-network with major insurance providers like Aetna and Beacon… other insurance companies require CARF certification (or similar). Now we can start to accept more providers. So your IOP treatment is more likely to be covered by insurance.
An Improved IOP Program: Accreditation aside, going through the process with CARF was valuable in and of itself. For example, one standard we implemented was creating a detailed transition and discharge plan for every client. That's because our goal is not to have people stay in our program forever. We want you to heal and transition back to self care.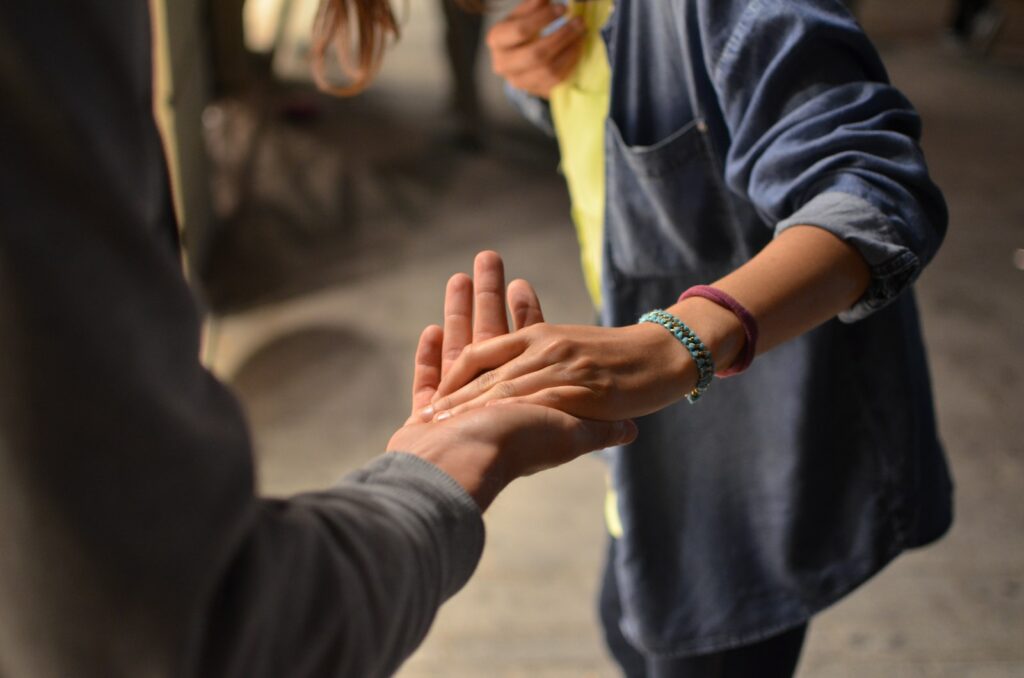 Emergency Preparedness: We have comprehensive plans for safety and risk management. We've added new training requirements to ensure we're prepared to handle any emergency situation. And all in-person staff went through an intensive, 2-day training on first-aid, CPR, deescalation, and suicide prevention.
Happier Therapists: CARF isn't just concerned with client health. Their standards help create a healthy culture for the staff and the organization as a whole. The staff, in turn, are better able to support you and provide effective care.
Greater Transparency: Plural Healthcare may be a private organization, but we do not operate alone. We are ultimately accountable to our community partners, clients, stakeholders, and you. Visit our stakeholder page for access to our strategic plan, improvement goals, and performance metrics.
Now we're obviously proud to be partnering with CARF. But that doesn't mean our work is done. In fact…
Accreditation Is Only the Beginning
Getting CARF's seal of approval isn't just something to just to check off our list and move on from. Our work is to continue providing effective care, fulfilling on the plans and goals we set, and improving every single day. Sure, CARF does perform periodic audits to ensure quality over time. But even if they didn't, we would do this work anyways. Why?
Because it's the right thing to do…
Because you, our staff, our clients, and our stakeholders deserve the best from us…
Because the measure of success at Plural Healthcare isn't just what an outside organization like CARF has to say about our service.
True success is the tangible impact we have on our clients' lives. Offering relief in moments of crisis. Empowering you with practical tools. Helping you not just "manage your symptoms"… but create a life where you're at peace, thriving, and alive.
Or as recent client summed up his experience here…
"Their therapist always knew what to say to help me move forward past my problems. And Plural Healthcare's Intensive Outpatient Program has been one of the best experiences in my life. I look forward to participating in it every week. If you ever want to move past your problems with the help of an experienced and knowledgeable therapist, you should come here."
If you're curious how our program could help your current situation (or that of a loved one), call 314-388-2225 for a free consultation. There's no shame in seeking out more information. We're here to help.
–––
You can verify our accreditation by visiting CARF's website. It's filed under Plural Healthcare's legal name: Therapeutic Solutions, LLC.